Electric Garage Door Upgrades
Convert Your Existing Garage Door To Remote Control
As well as fast garage door repairs in Bolton, Garage Door Medic also offer a range of inexpensive solutions to upgrade your garage door. Impress the neighbours by upgrading your garage door to the latest remote control electric garage door!
Why choose an electric garage door system?
Security is a prime concern for anyone wanting to replace their garage door. The permanent electronic charge ensures that even when force is used to try and gain entry, the garage door will withstand some of the most extreme tests. What's more, the systems automatically optimise power usage to save money!
What are the benefits of a remote control garage door?
All remote control systems feature safety and control features such as an emergency brake, which activates as soon as the smallest obstruction may impede the closing of the door. Additionally, the soft start and stop function ensures the quietest movement of the door day and night.
Affordable Electric Garage Door Upgrades
You could have a quality remote control system supplied and installed for less than you think! Additional handsets / remote controls can also be supplied at competitive prices from Garage Door Medic - perfect for double garages!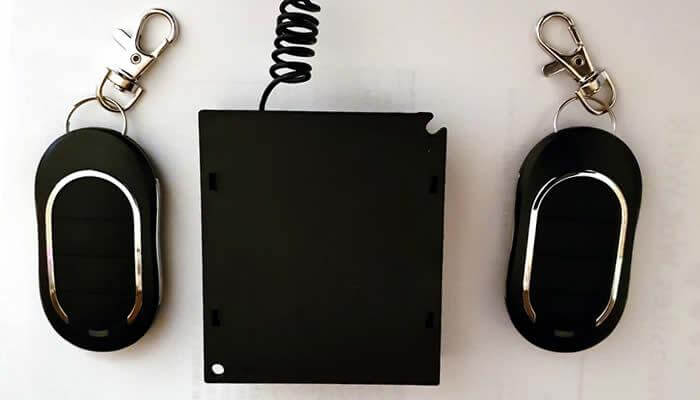 Call for a FREE QUOTE today on 07841 260767 or EMAIL DIRECT for more information on electric garage doors.